Marina de Tavira motivates women to appreciate art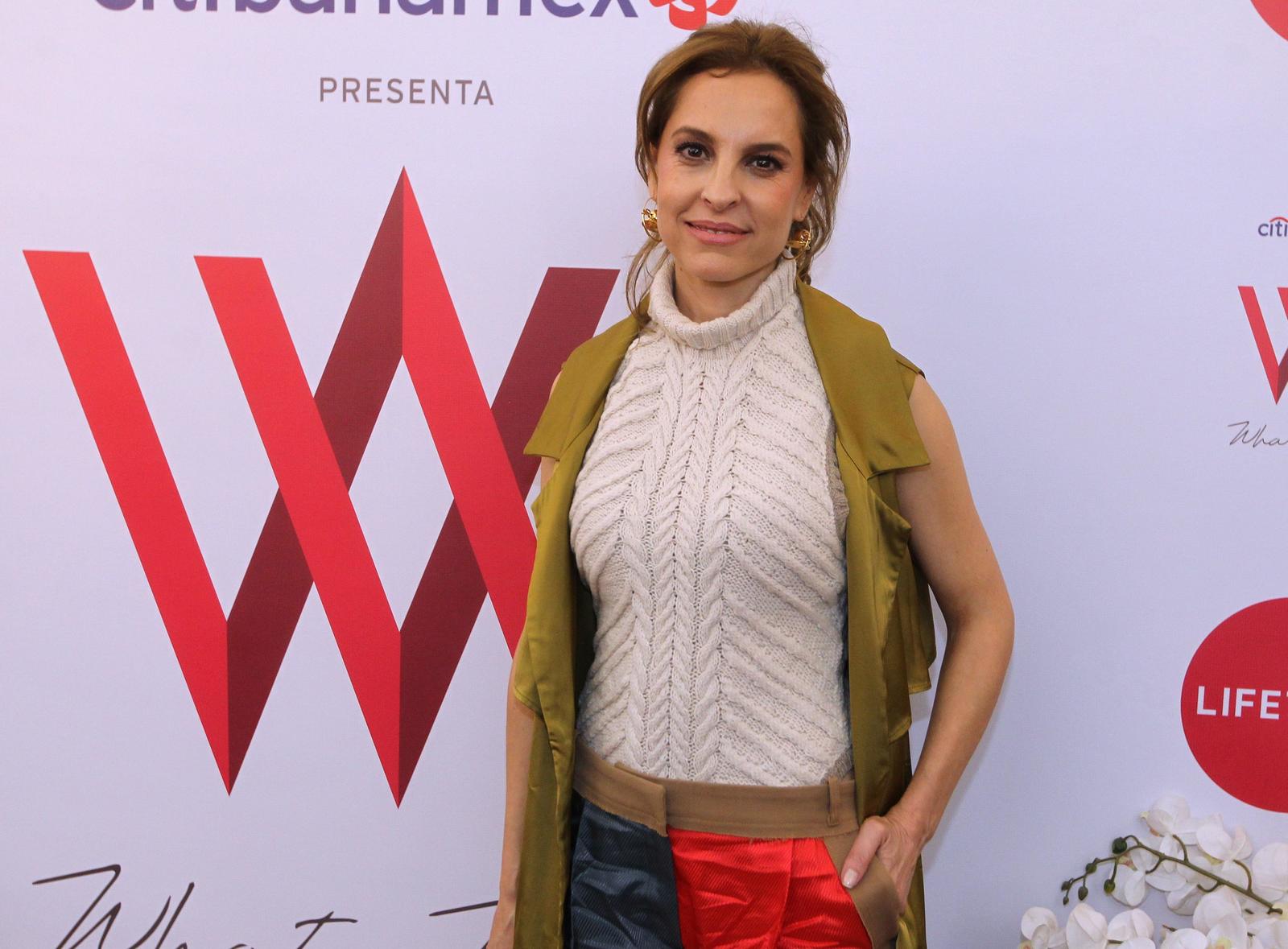 What a Woman is a global platform with just one goal in mind: celebrate women. The event took place this weekend ( from March 1st – 3rd) in Hacienda de Los Morales, Mexico City.  Since its inauguration in 1967, La Hacienda de Los Morales is a benchmark for Mexican and international cuisine. We believe this was a great spot for the event, as it was well organized and a lot of conferences were given simultaneously.  The last day, Marina de Tavira was guest of honor, a lot of women wanted to hear her interview with Fernanda Tapia, and she was very eloquent to ask her about her professional and personal life.
Marina de Tavira is a Mexican actress, renowned for her diverse roles in both movies and television series. Nominated for Oscar Academy of Motion Picture Arts and Sciences Award as best supporting actress in 2019 for her work in Rome, the acclaimed film by director Alfonso Cuarón. She is the niece of theater director Luis de Tavira and actress Rosa María Bianchi; cousin of Pedro de Tavira Egurrola and José María de Tavira and granddaughter of Lorenzo Servitje, owner and founder of Grupo Bimbo.
She studied acting at the "Núcleo de Estudios Teatrales", "La Casa del Teatro" and "Centro de Formación Teatral San Cayetano." We were highly impressed by how well prepared she was and she even mentioned she believes she studied more than what she needed, but a professor told her she had to be part of an actor´s generations, so that´s what she did.
Where can you find more of her work? She has mostly worked in theater, and she highlighted, it is ephemeral. She has participated in more than 20 stagings: as "Happy New Century Doktor Freud" by Sabina Berman, "After you Miss Julia" by Patrick Marber. "Santa Juana de los Mataderos" by Bertold Brech. She worked with Peter Schumann director of the "Bread & puppet theater" campaign in Glover, Vermont. Among her film works are the feature films "Efectos Secundarios" by Issa López, "Las Buenrostro" by Busi Cortés, "La Zona" by Rodrigo Plá.
Just a few days away from International Women´s Day, she invited women to get closer to art, for it turns out to be "transformer, a liberator of pain that heals", she even said she didn't understand fashion as art until she wore her precious gown to the Oscar´s. She received a beautiful dress from a well-known and acclaimed designer, however, she didn´t like it, and she was embarrassed to give it back,  she finally wore something that made her feel comfortable.
When she interpreted Sofia, the mother of the family that lives and suffers separation from her husband, she said:  "There is no actor that does not try to grab a thousand things. That's how I work, it's my technique. Maybe the character has nothing to do with your life but I always try to make the emotional rebound have to do with my life in order to project with truth, "De Tavira explained.
 Marina de Tavira´s parents divorced in the eighties, this being "an experience that also marked you" because "there was a lot of stigmatization of the children of divorced parents and of course the woman". "It was that moment of my life where you lose the paradise of innocence of childhood," she said nostalgically. However, she mentioned that this pain gave meaning to her life, because she knows that living that experience in childhood served her for this great trip that was "Roma", the closest professional experience she has had "to what life is like in reality. "
Look at our Highlight Events on Instagram stories to look at the interview…
¿Do you know which Hoteles de barrio are located in Roma?
Look at @nimalocalhouse and @casagoliana
by Carolina Díaz Valencia