The best taquerías in CDMX
El Vilsito
The Vilsito provides one of the bes"tacos al pastor" of the Narvarte. The Vilsito is a product of Mexican ingenuity, it is not limited by anything. Neither the space nor the original business were an impediment to make inside this workshop one of the most popular taquerias in a highly competitive area in culinary offerings. Pure product of local inventiveness. As of 8 pm this mechanical workshop called Mecauto closes its metal curtains and opens its hall with a shepherd's spin, tables, slates with prices and a row of diners that overflows the sidewalk. With its battle schedules (closes until 3 am), the Vilsito is always willing to receive the most clumsy and continue the day as the automotive workshop. That is, it has a double life. At night, the only thing that gives an indication of his morning tour is the sign on the facade, which lists the brands of cars and services offered, as if it were a remnant of some old business that took place there.  The offer of the Vilsito complies with that of any robust taqueria: tortas, quesadillas, steak tacos, rib and campechanos,cheese volcanoes , beer with michelada option and, of course, the pastor.
El Califa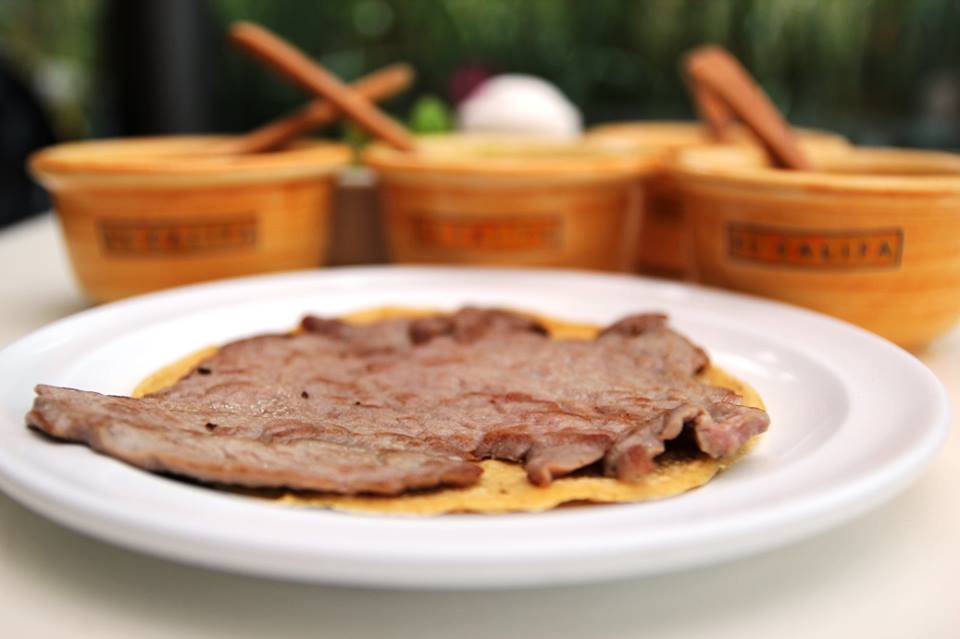 In gastronomic matters what dominates here are the gaoneras, a delicious taco with cheese and beef steak with an intense flavor and a smooth texture that can be accompanied by a rich, aromatic and tasty semi-dry sauce. These wonders can surprise for their high price, but incidentally convince by its taste.
El Villamelón
The legend says that in the matrix of this chain was invented the combination of cecina, longaniza and chicharrón, and the chilango agree to that. The Villamelón Tintoreto is a place linked to the name and clientele of Plaza Mexico. On Sundays of bullfighting season you will always find someone wearing a vest, a hat and jeans eating a good taco before going to the party, but quiet, it is not the dress code of the place. Despite all its popularity, it closes inexplicably in the afternoon. Micheladas with clamato here are just as memorable, tasty and fresh as they should be. But if you want to stay for a drink, a tequila or something else before going to the Plaza or just to stay there, you will have a good time. It is never very noisy and there is always good service.
El Pescadito
In a garage in Hermosillo, 20 years ago began the story of El Pescadito. In an open-air place, with plastic tables, a self-service dynamic operates, in which a line is formed to order and pay, while in another the food is received and the tables are designated. The taco lover finds a menu of nine specialties tacked with corn tortillas. The main ingredients are breaded fish, smoked marlin and shrimp. These generous tacos are complemented by a wide garnish bar that includes cabbage sauce, pickled purple onions, salsa bandera (pico de gallo), different dressings and a good variety of ground sauces, resulting in a feast for those that love food.
Los Cocuyos
Did you know that this specialty is the only 100% taco created in our city? Well, to eat it like nowhere else you can take a walk around this taqueria that almost does not rest, and whose lights stand out in the darkness of the street as if they were cocuyos (fireflies). His taco bar dispatches all types of meat in a casserole, which ranges from eye and tongue to intestines. Our votes highlight the taco de suadero, memorable for its flavor and smooth texture thanks to the fact that here they are cooked with butter and that they sell more than 300 a day. We suggest that you accompany it with chili sauce and taste the taco of ear, something unique to the place.
El Turix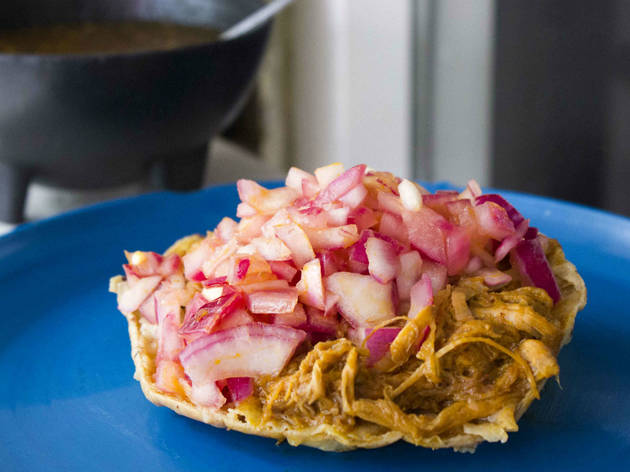 This place of 40 square meters in Polanco is one of the busiest places in the city if your craving demands a big cochinita taco. With 30 years in the Yucatecan cuisine, El Turix attracts its customers with the taste of their tacos and panuchos made of pork marinated with achiote, which are seasoned here with the traditional habanero sauce and with the habanero and tomato sauce. If you do not want to eat your taco standing on the sidewalk, it is preferable to avoid the two o'clock schedule at five o'clock in the afternoon. They have two other restaurants: one in Cuauhtémoc and another in Lomas Verdes.